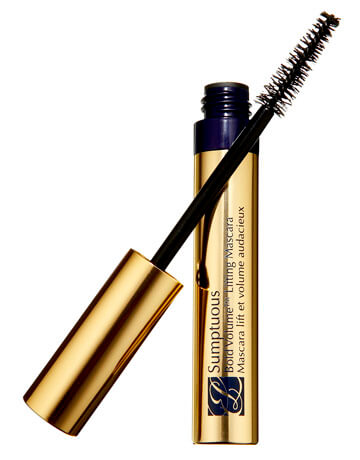 Price: $23.50
THE FORMULA
Unprecedented Bold Volume™ formula has ultra light, lash-thickening fibers.
Lifts and plumps even sparse lashes into big, lush lashes that are all lightness and flirtatious curl.

THE BRUSH
Exclusive BrushComber™ thickens like a brush. Defines like a comb.
Wraps your entire lash in air-light volume. Lashes soar with 360° lift and curl.

THE LOOK
Daringly full, sensuously curved, all-out seductive lashes.
Now take your lashes all the way to big, bold, and beautiful.
My Review:
Overall, this product is amazing. The description on the website is correct and I can't emphasize enough how this mascara has changed my lashes. It really does bring out the best in both volume and length. When I have this on, people compliment my lashes and some even ask if I'm wearing falsies.
This picture says it all...
I don't have anything negative to say about this mascara. I absolutely love it. I hope they have a waterproof one because I can use this one in the summer as well.