I purchased the MAC Impeccable Brow Pencil in the color Taupe last month and have fallen in love with this product. The color Taupe is somewhat of a gray/brown/black color and is great for brunette's. Before, I was using MAC's brow shader in Walnut, which was a chocolate/reddish brown color. It did the job but I felt that my eyebrows looked a little too dark at times.
I always wanted to try a eyebrow pencil from MAC but never got around to trying one. My mom owns the eyebrow pencil in Lingering but it is like a pen and a creamy. I think that one is great for those who don't have much of a brow and have to create one. The Impeccable brow pencil is not as creamy and is great to define and fill in my brows just enough. It provides a natural matte finish without my eyebrows looking too dark or penciled in. Here is a pic of my brows looking oh, so natural!!!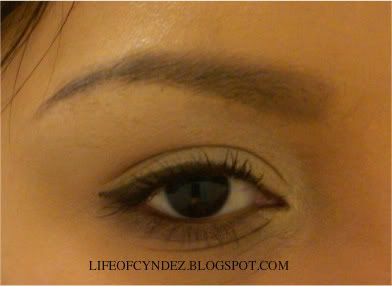 I like how it's in a pencil form and I don't have to carry around my brow shader and angled brush anymore. I just put this baby in my makeup bag and I'm ready to go.
Info
Price: $15
Colors: Blonde, Dirty Blonde, Taupe, and Black
Overall, I rate this product a 4/5. Not too happy with the price.