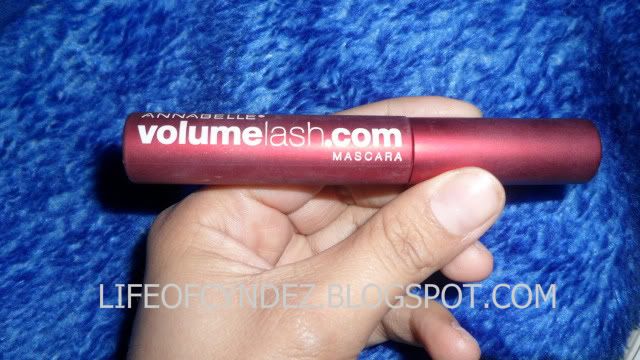 Shortly after testing out "Blinc" mascara (click on review
here
), I began to try the Annabelle mascara that was sent to me by
XINAROX.
(Thanks girl!)
Here is what this mascara features (according to the package):
*New-Hybrid brush combo for intense volume
*Lashes look full and dramatic…Up to 5x the volume!
*Unique formula instantly thickens and lengthens lashes
*Separates and defines each lash
*Resists smudging and flaking all day
*Fragrance Free
Pro's

Does what it says!!
No need to use an eyelash curler
Provides me with volume, length, full, and thicker lashes.
Love the brush-comb wand combo – It's so easy to use.
Con's
I think they only sell this brand of makeup in Canada but it is available online.
Overall rate:
5/5

I would definitely recommend this mascara to everyone.

I absolutely love it and will purchase it online as soon as I finish this one.