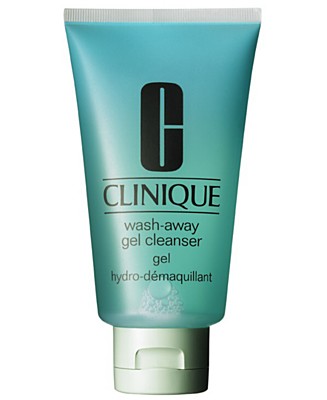 Hello my fellow bloggerz!!!!
For a week or so I've been searching for a new skin care routine and decided to go with Clinique. I've been using the Dramatically Different Gel Moisturizer for oily skin and I love it. So, I figured I'd use more of their products. I needed something that will remove my makeup completely. I was using MAC wipes, Clinique's Take the Day Off eye makeup remover, then Cetaphil cleanser to finish taking off my makeup, and then continue on with my 3-step cleansing routine (acne cleanser, toner, moisturizer). However, I just felt that I was doing too much to remove my makeup. In my search for a new skin care routine, the chick at the Clinique counter recommended me this product to remove my makeup, followed by my 3 step skin care routine.
Let me tell you, this product is amazing for makeup removal. According to the
Clinique website
, it is a soothing, cooling, gel-foam cleanser for oily skin that will remove clinging makeup fast and easy. Note: avoid the eye area. You use this product to remove your foundation, powder, blush (whatever is on your face..lol) and even eye makeup but don't rub it in your eye like you would using a wipe. I use this product at night to remove all my makeup. You can easily see the makeup coming off and going down the drain. It sounds gross but man does it remove everything. My skin feels so clean and refreshed. I use the eye makeup remover first and then the gel cleanser. I have to admit that my oily, acne-prone skin has been getting sooo much better and I believe it's because of this product.
If you have oily skin and are in search for a great makeup remover/cleanser, try this product out. Clinique also offers the same product for dry or combination skin. The only bad thing about the product is the price. I believe it was $18.50 but for me it was worth it.
I will be reviewing some more Clinique products and updating you on my skin care routine.
I hope this was informative and if you guys have any questions please don't hesitate to leave me a comment. I check my blog frequently.
Til next time....