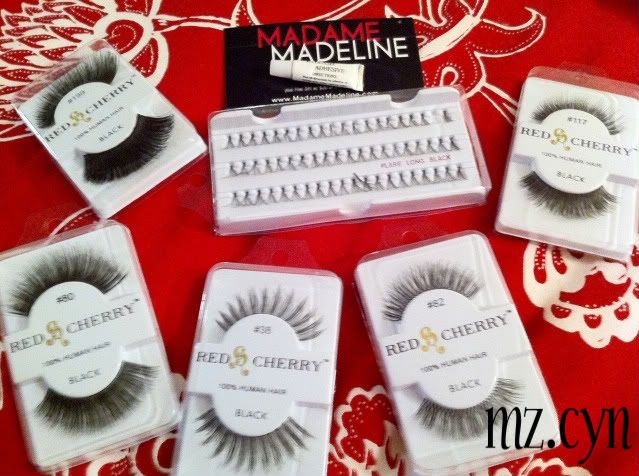 I absolutely love fake lashes!!

They open up your eyes, making them look bigger, fuller, and brighter.
I've been trying to get my hands on Red Cherry lashes and I finally came across a wonderful website that sells great falsies for a decent price.
I purchased these babies from
madamemadaline.com
on Thursday and got them today, Monday. They have a large selection of false lashes for a low price and fast shipping!!! I will definitely be re-purchasing from them.
If any of you are interested in purchasing lashes from this site, here is a 8% OFF coupon code: falsies
Enjoy and Have a great Monday!!!