It's been awhile since I posted up a look so I said "WTH" and snapped some photos of today's look.
[Beware of the large pic of my eye]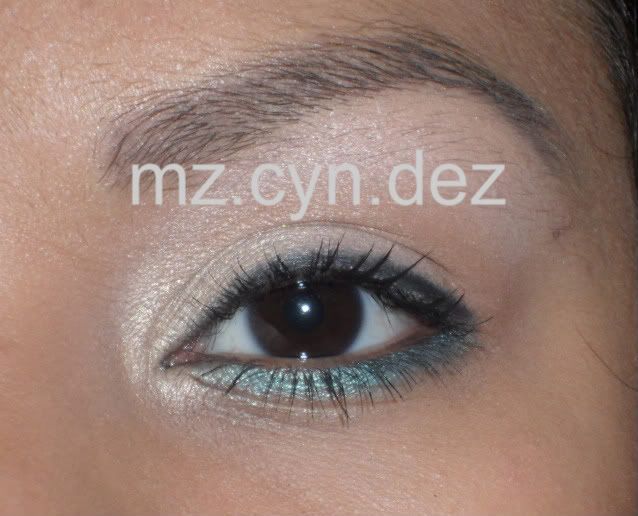 MAC Painterly PP all over lid as a base
MAC Next to Nothing e/s (from Tempting quad) all over lid up to brow bone
MAC Rose Blanc e/s on inner corner
MAC Steamy e/s on lower lashline
MAC Engraved eye pencil as liner
My look for today was quite simple. I've been doing a lot of neutral/simple looks with a pop of color as liner. I don't have much time in the AM to get ready b/c I'm always running late (UGH...wish I could sleep in).
Well, I hope you all have a great weekend. This weekend is nothing but studying and birthday parties...wooohoo!!!! (not to the studying part)